Other hunts
Deer
Common deer – hunting season from 16th May till 30th September
During the summer season, individual deer-stalking events are available for the hunters of the main and most beautiful game of our district. All hunts are organized in observance of the Czech hunting customs and traditions. The hunts take place in open hunting grounds during the morning and evening hours. All the necessary formalities, such as a hunting license or legal liability insurance, may be arranged for our foreign guests.
Černá zvěř
Wild boar – hunting season from 1st October till 31st January
At present, wild boar is the most popular game in the country. Our hunting guests may choose between individual and group hunting events in our hunting grounds rich in game where, in the case of group hunting, the number of wild-boar game shot over a single day is in excess of 20. The hunts are usually organized in open hunting grounds, however, we may arrange hunts in game preserves on request.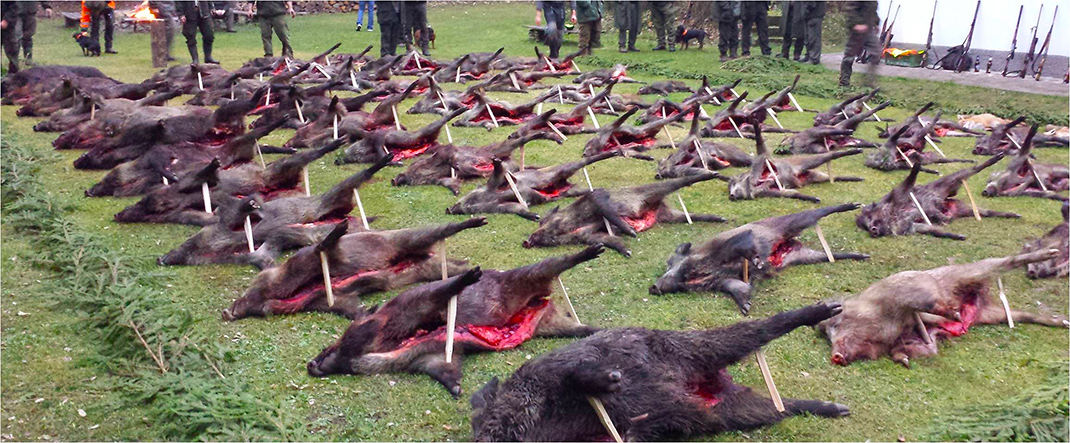 During the hunting day we provide traditional catering right in the hunting ground. After the hunt there is a rich original reception prepared in our hunting hut within the hunting ground. The hut offers a pleasant environment, perfect for sharing the experience of the hunting day.